Everyone's Coming to Canberra.

Sack Them All. End Vaccine Mandates. End Vaccine Passports. Save Our Children. Freedom Always Wins. We Will Not Comply. No More Lockdowns. Freedom is Essential. No Forced Vaccines.
Convoy to Canberra 2022 is supported by Australia Freedom Rally.
We stand for Individual Freedom, Economic Freedom, and Grass Roots Activism.
Time Remaining until the next Big Canberra Campout Rally: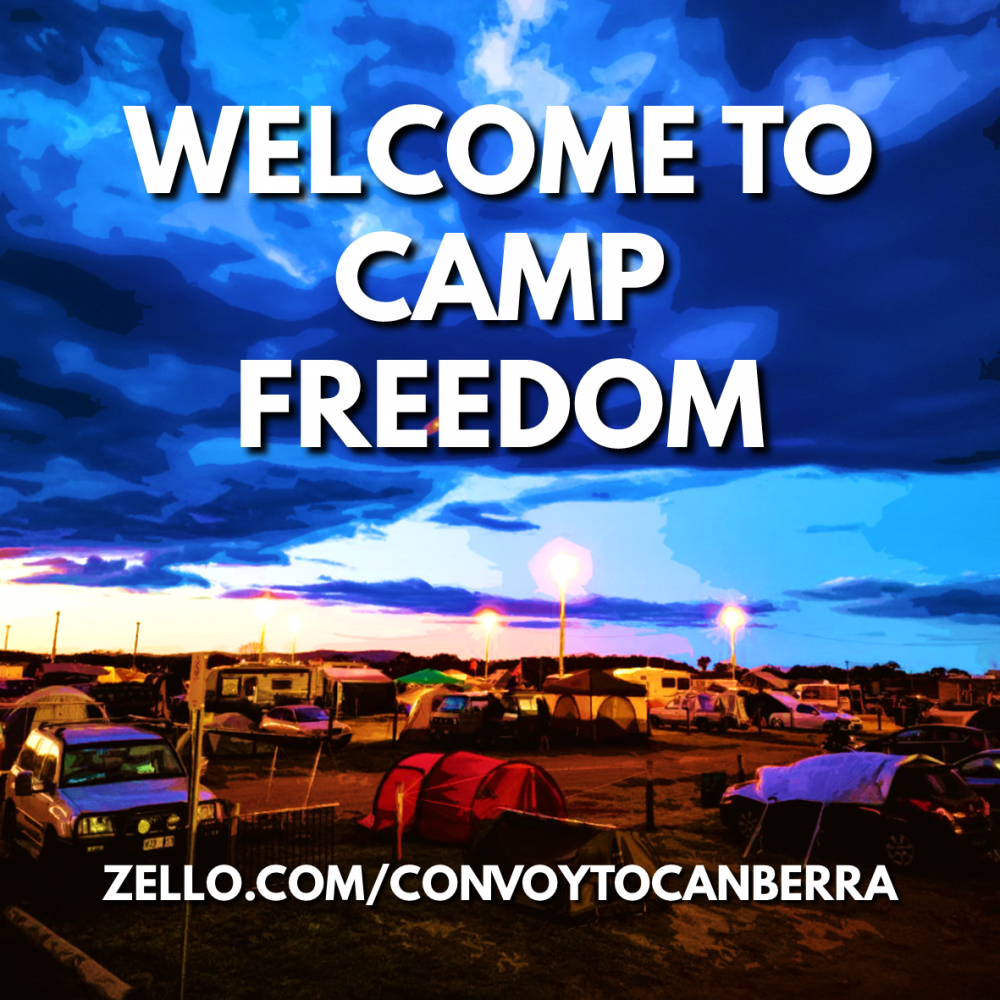 Camp Freedom - New Location TBA
Convoy to Canberra Platforms